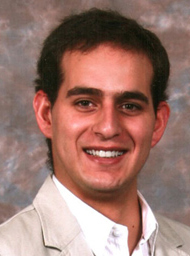 Fax: +44(0)1274 233727
Email: o.m.kamala@bradford.ac.uk
Address: Horton B2.24, Visual Computing Centre, University of Bradford, Bradford BD71DP, UK
Omar is currently a part-time PhD student working in the field of 3D reconstuction of solar images and solar flare predictions.
He graduated from University of leeds with a second-class BEng honors degree in IT and Communication Engineer in 2007. He also has interests in web development, networking and databasing.
His research interests include; space weather, digital image processing and 3D reconstruction.