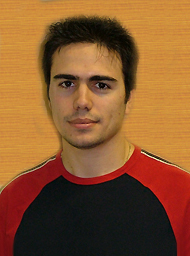 Email: t.colak@brad.ac.uk
Address: Horton D5.02, Visual Computing Centre, University of Bradford, Bradford BD71DP, UK
Dr. Colak had B.Sc. in Electronics and Communication Engineering from Technical University of Istanbul. After working as a software engineer for 3 years at OEA International at different industrial projects, he joined the University of Bradford for MSc in Real-time Power Electronics and Control Systems.
From 2005 till 2008 he worked as a research assistant in University of Bradford while continuing his PhD.He is currently postdoctral research assistant in Centre for Visual Computing at the University of Bradford.
His research interests include algorithm design, programming, image processing, machine learning, and space weather.